It's spring and time for the annual visit to the pancake house. I am not much of a pancake eater but I like to have it for lunch a few times a year. During the summer months I would go for ice-cream pancake. I have never heard of such a thing until I came here. It's a Dutch food that I will never turn down.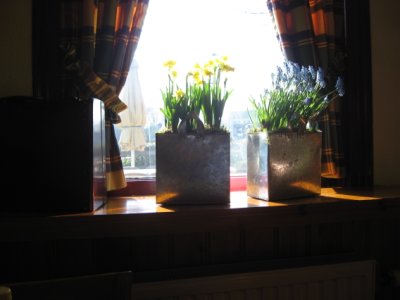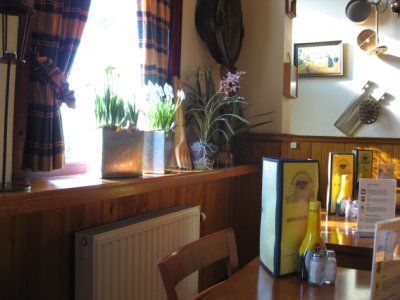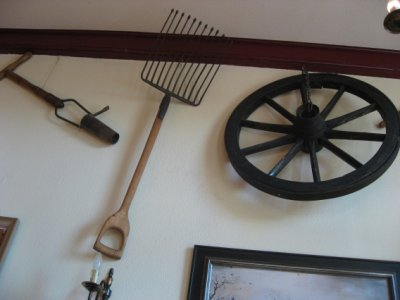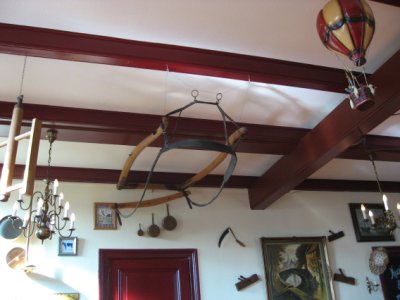 As you can see, the decorations are mostly farm equipments. The restaurant was once a farm house and has been renovated. There is still a barn at the back of the restaurant and a real farm with milking cows. If you order a glass of milk, it is 100% full fat milk. I ordered a glass of milk once and asked if they have skim milk. The waitress said "no, the milk comes straight from the cows in the back."
This time I ordered a cup of cappuccino instead of milk and ice-cream pancake with cherry topping. I wanted pancake with fresh strawberry but they didn't have it in stock that day.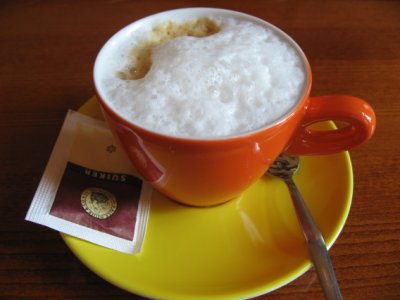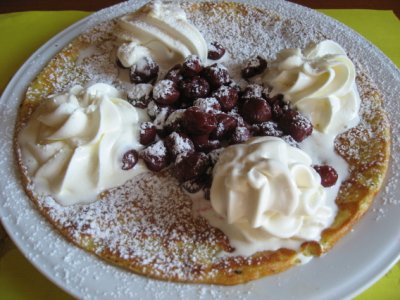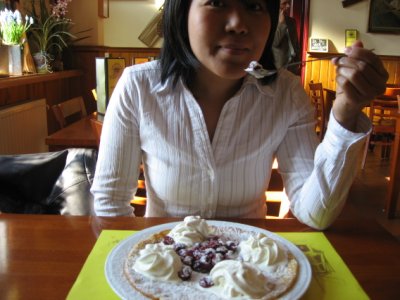 After my lunch, I went outside with Johan to take some pictures and found these two ducks looking for their lunch as well. They look like a couple and were taking a nap by the flowers until I disturbed them. Then they went into the water looking for food.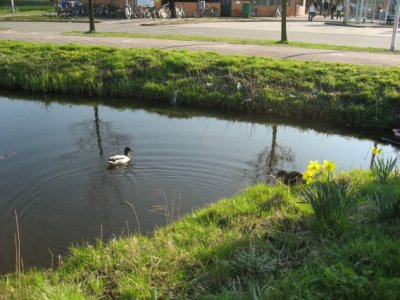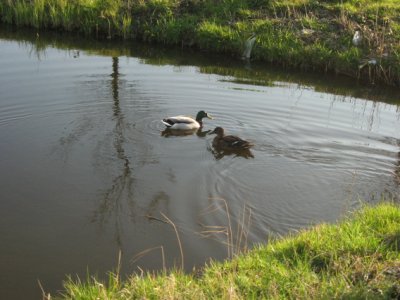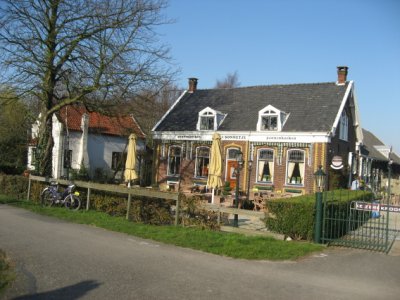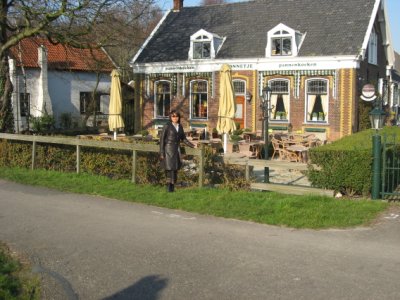 Of course I couldn't resit having a picture of me taken for souvenir. Another year older and another pancake eaten.