The second day of Yong's visit we went to China Town for lunch after doing some shopping at Magna Plaza Shopping Center. We spent the afternoon at the Museum District. The last evening was spent the Dam Square area. It is a pity that Yong and her family was able to stay here only for two nights. It would take an entire week just to cover Amsterdam city.
Christmas Tree at the Magna Plaza Center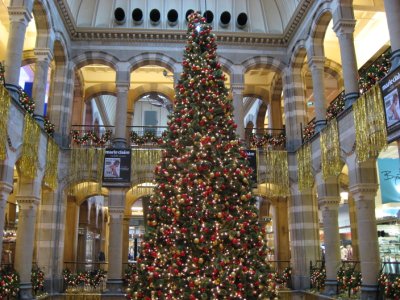 Buddhist Fo Guang Shan "He Hwa" Temple.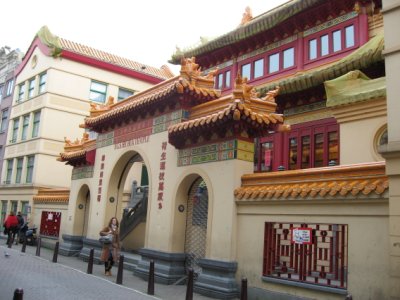 Our lunch. Various soups.
Bami Tripe and other parts that I don't know.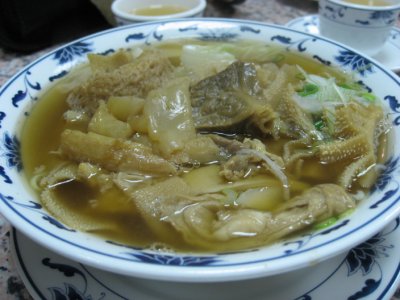 Bami Duck Soup with some other parts.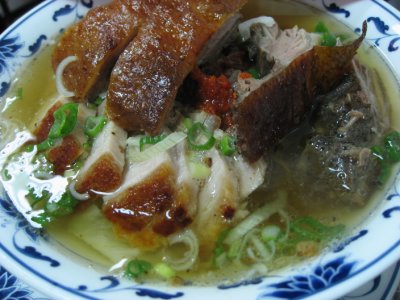 My bowl of Meat Balls soup.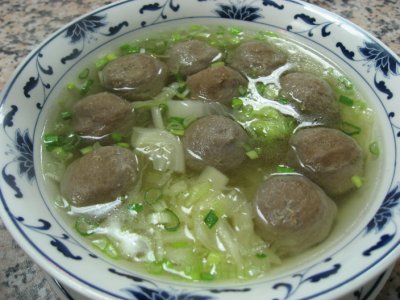 Please visit Lao Planet's Gallery for more photos.