It was day 25 of my two months in Laos. We were all up early as usual and there were phone calls going back and forth between Vientiane and Pakse. It was a hectic day for the relatives in Pakse since the funeral of Grand-Mama was taking place on that day.
My only task was to take care of little Sidney and she was so used to me being there that she wouldn't eat breakfast unless I was the one feeding her. We ate Khao Phiak Sen and then went for a walk around the neighborhood later. When a fruit seller came by the house with a cart full of bananas I asked Aunt Phone to buy a few for me. I usually eat banana and soy milk for breakfast here so I was happy to have something so familiar to start a day with.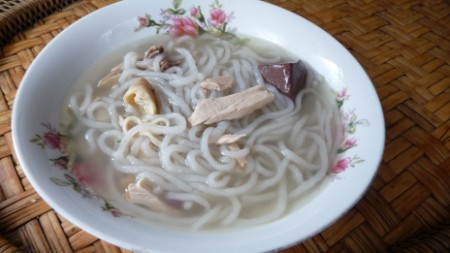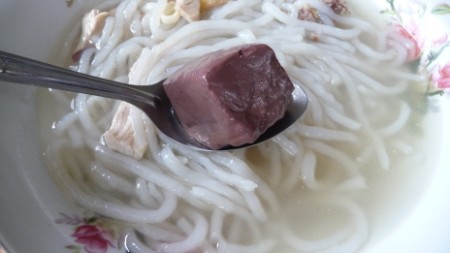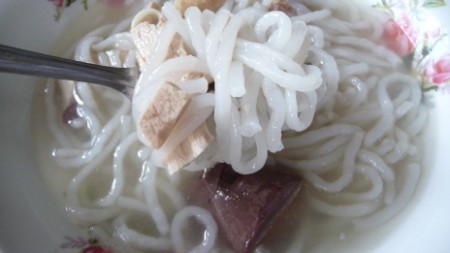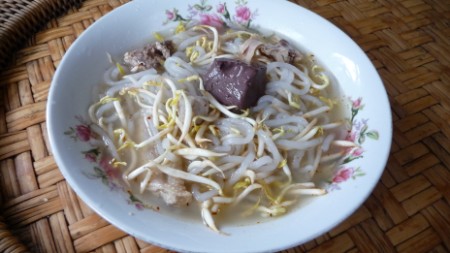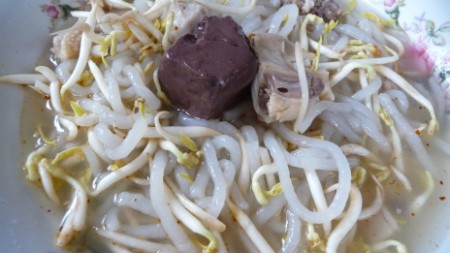 I wanted to walk along the Mekong River to Gok Pho Market to check out the sandbags left from the flood last year. Khek and I took off and we made a short stop at Mair Mit's place to invite her for lunch but she was not there. We then went to check out the Mekong River and follow the path to Gok Pho Market.