After our visit to Paksong it was time for a rest before heading back to Vientiane. There was nothing much to do around town so I spent one morning at the local temple with my cousin.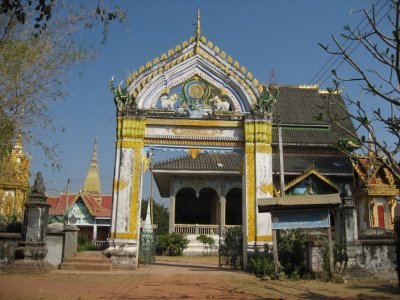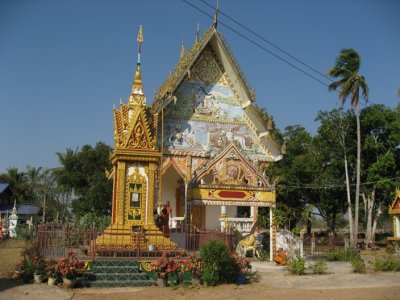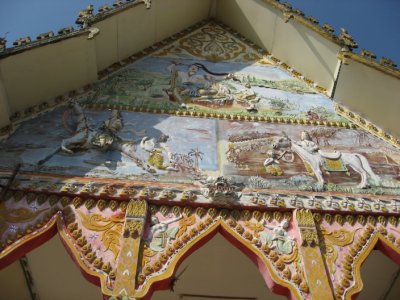 I was surprised when my parents allowed me to get on the motorcycle with my teenage cousin. Of course my father told us to not go anywhere and come straight home from the wat. The road to the temple was very rough with lots of big sharp rocks. I asked why are there so many rocks and my cousin told me the rocks help to vehicles to get through during rainy season. Of course the price to pay is having your tires change often due to those spiky rocks on the road.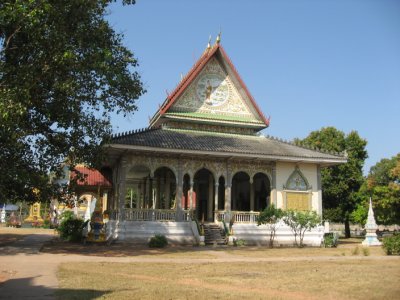 The temple is old with a local charm and character. The villagers are in the process of restoration with a fresh coat of paint and minor works. I donated a small amount of money to help with the restoration process. Hopefully the temple will look nice and bright the next time I am there.
I later ran into a group of kids playing by one of the temple gates. They wanted me to take pictures of them and were laughing when I show them preview of their photos. They were playing by this building that is being used for fasting time. I asked them why they were not in school and they told me they are on vacation. They had a week or two off from school for Wat Phu Festival.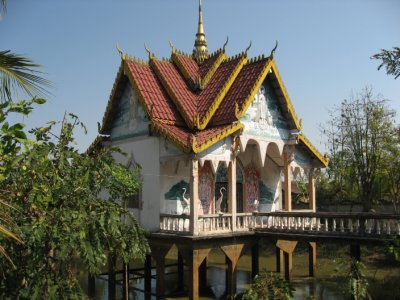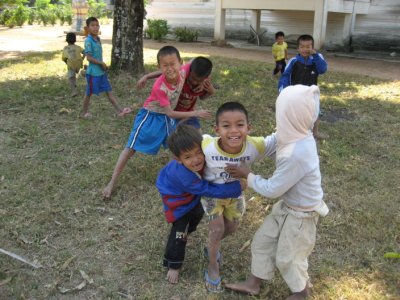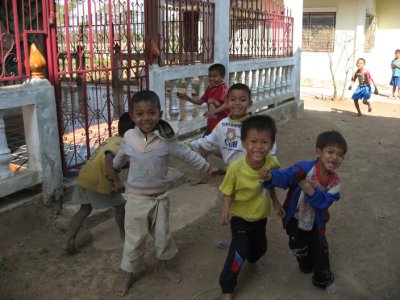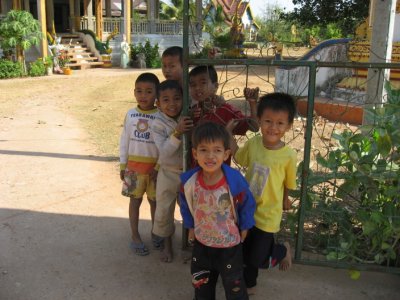 Before we left my cousin told the kids to go help the monks pick up leaves, three branches, or anything that is useful. He also told them to not be naughty (kee dur) while they are playing on the temple's ground. Let's hope the kids took his advice.