Since I'll be going back to the US for a month starting next week my date has decided to take one week off to show me around the country. He asked me what town I want to see first and I chose Voldendam. I've been there with my friends before and want to see how much the town has changed the last couple of years.
At the center of the village is the main Church.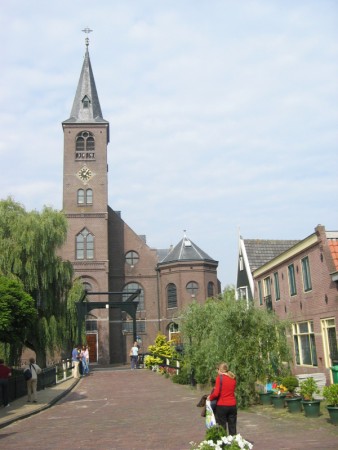 Just another tourist in the crowd.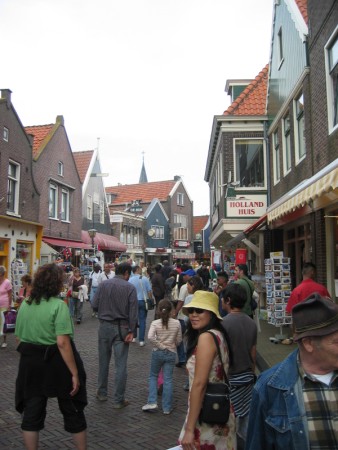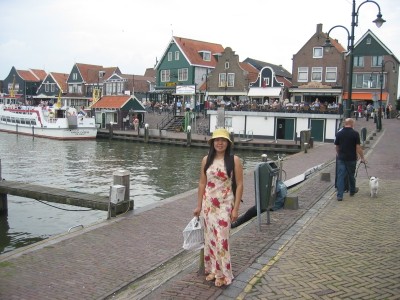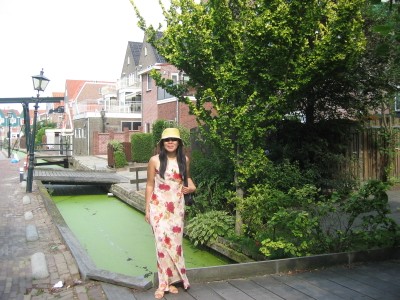 There are more shops and restaurants now along the tiny street by the harbour. While sitting at the side walk cafe you have to be careful not to get run over by the countless tour buses. This tiny fisherman's village has been taken over by too many tourists in my opinion. I didn't take the boat to Marken like the last time but took a nice stroll in the town's center. I kept asking myself how this small town has become such a hot tourist spot.