I have marked my calendar for the Faculty of Social Science graduating ceremony on October 10, 2008. The Master of Political Science (MPS) students will be individually recognized for their completion of the program. For those that will not be completing their degree requirements by August 31, 2008, they will have to register by September 1, 2008 for another term and can still graduate either in November or December of this year.
As for this moment I have no idea where the graduation ceremony will take place. The students from the Honors Class last year had their graduation ceremony at Hooglandser Kerk or Hooglandse Church. Below are the photos from the day time ceremony.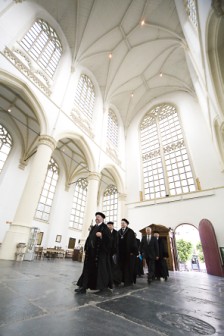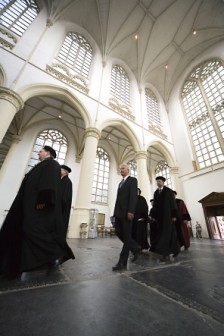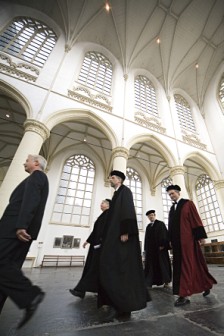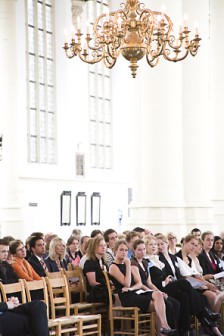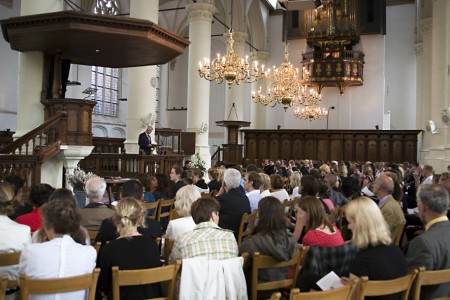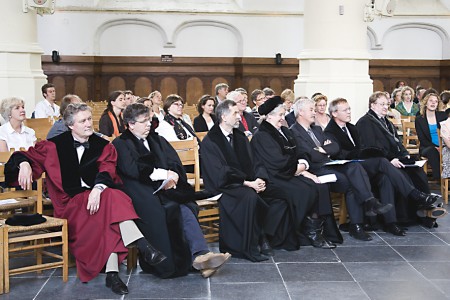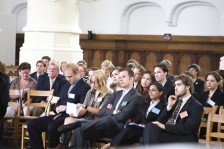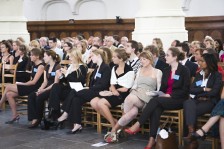 Here are additional photos from the graduation ceremony at Leiden University during the night time.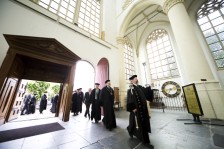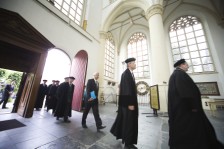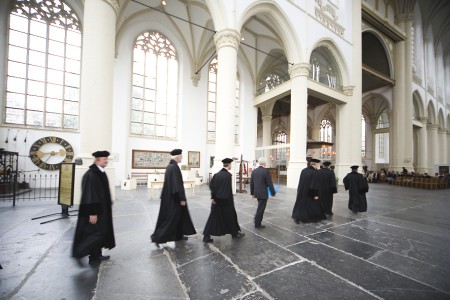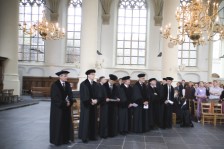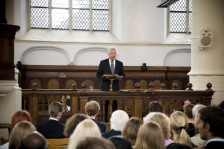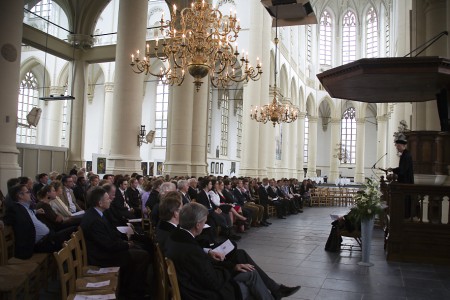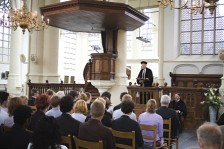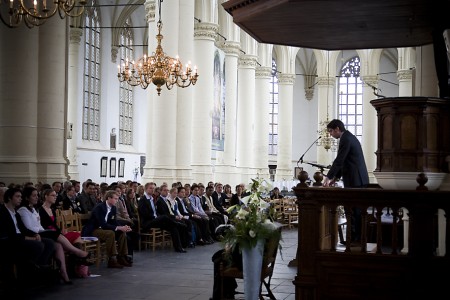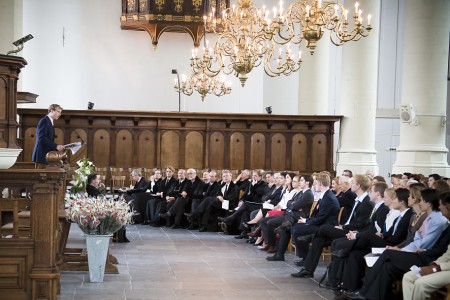 Aunt Kian and Aunt Phone are so proud of me and are making two outfits for me so I can wear to the graduation ceremony and the party afteward. Since I was born on Monday aunt Kian decided to go with yellow top and yellow Lao sinh. Aunt Phone on the other hand has her heart set on my favorite color blue and will be making me a blue top to go with a blue Lao sinh. Both aunts are hoping to ship my Lao outfits to me at the begining of September.
I can either wear the yellow theme to the graduation ceremony and then the blue theme to my graduation party. For whatever reason when I am inviting people to the party I have to pay for all the guests. It will be very expensive for me to take a few people out for a full meal at a nice restaurant.